IESIG FLE - French courses in Paris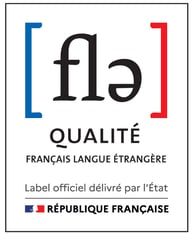 Check-list
Prepare your arrival in France!
On the Campus France website, you will find all the necessary information on the steps to take when you arrive in France:
- how to go through the OFII procedure (validate your VLS-TS)
- how to open a bank account
- how to obtain a free Ameli insurance for international students
ATTENTION: students of French as a foreign language do not have to pay the CVEC.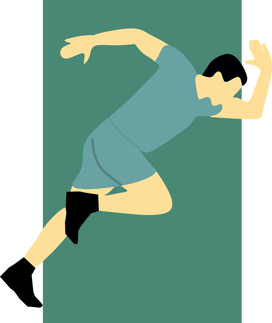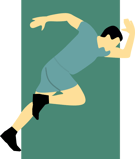 Welcome guide - tips and tricks for your stay in France
This booklet will guide you through administrative procedures, help you to choose a cultural activity, provide you with information about life in France and much more.
The "Etudes en France" procedure
Students who reside in one of the 67 countries concerned by the "Etudes en France" procedure must make a specific request to register in a higher education institution.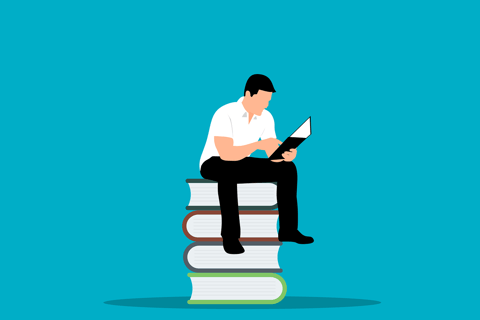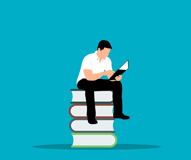 The long-stay student visa
The long-stay visa validating a residence permit for "students", or VLS-TS "student", allows you to study in France for a period of four months to one year. When it expires, you must apply for a residence permit to stay in France.
If you are applying for a visa from abroad, we recommend that you first obtain a French diploma at least at the A2 level in order to avoid being refused a visa.
If you need to obtain a visa, you must enroll in an intensive course of at least 9 months which involves 20 hours of classes per week.
After paying the full tuition fee, you will receive the certificate of enrollment.
Choose a date when you are sure to start your course.
Check the data you have sent in the form: first and last name, email and phone number, address.
Pay attention to the last name and first name. Write your last name in capital letters.
The importance of transcripts and class attendance
The criteria are becoming increasingly specific, so put the chances on your side by attending as many courses as possible, participating in end-of-term evaluations and requesting your transcripts systematically.
Deadlines for submitting the necessary documents
We respond to all your requests within two working days. Transcripts are ready as soon as the session is over and we issue other certificates on request within a few working days. More information.
The IESIG student community can now benefit from a 25% discount on service charges. Instructions for using the discount code can be found here.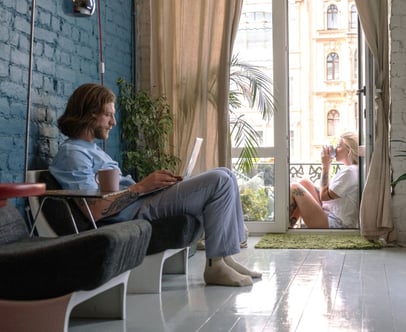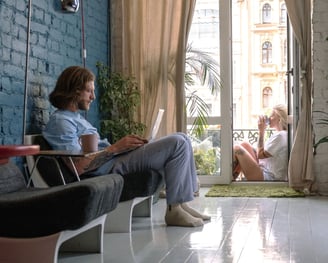 The ECLA Villejuif residence opened its doors on January 2, 2023. And guess what? It's our partner!
The residence, located 20 minutes by metro from our campus (15 minutes by bike). ECLA Villejuif offers a 100% discount on the entrance fee for IESIG students, until Augsut 2023 included.
The promotional offer "SMOOTH" is a promotional offer that ECLA propose to set up, only for our students.
It consists of a reduction in the rent of ECLA Villejuif studios to 690 euros instead of 995 euros, free application fees, no guarantor, 250€ deposit via bank transfer, valid until 31/08/23.
After this date, the rate will return to the basic rent, with a 50% reduction on the application fee.
How do I make a reservation?
How do I make a reservation? Students send an e-mail to fle@iesig.com to get in touch with our staff member. You can only make the request once the French course fees have been paid.
To get a guarantor, you can register on the Garantme website via the following link: more information.
You just have to register, it takes 5 to 10 minutes maximum and Garantme commits to answer within 24 hours. They accept 99% of the files, and ECLA can help resolve difficulties if necessary.
You can also consult very useful information about housing on the website of our partner school ILCI.
In addition, we invite you to consult the information on finding housing on the CampusFrance website.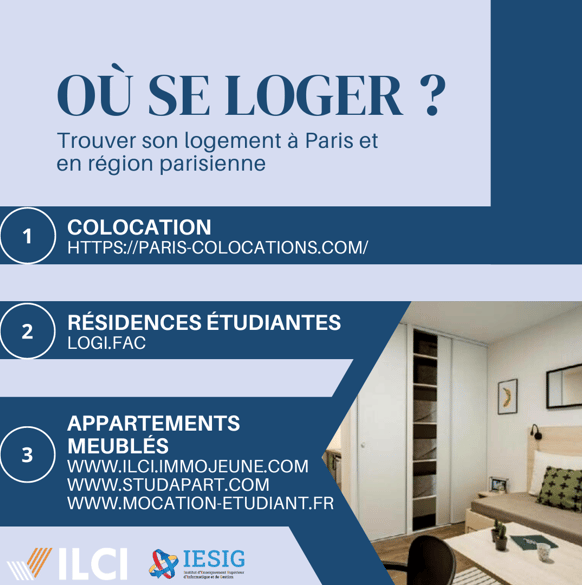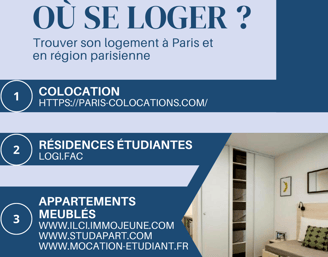 What is the next stage after learning French?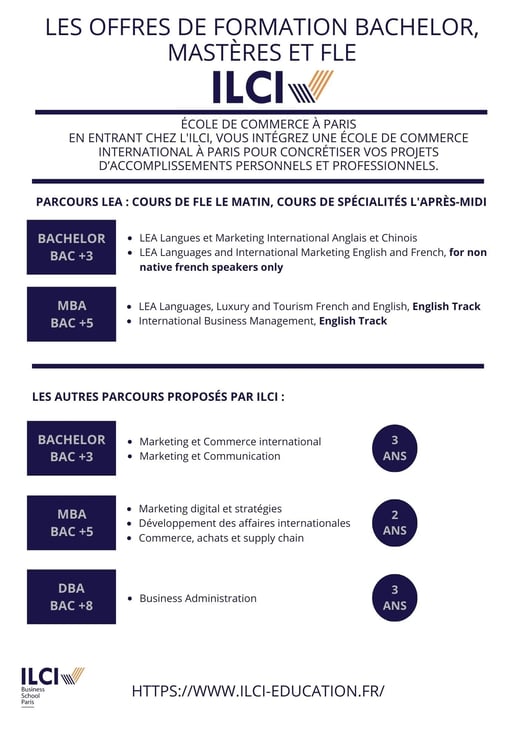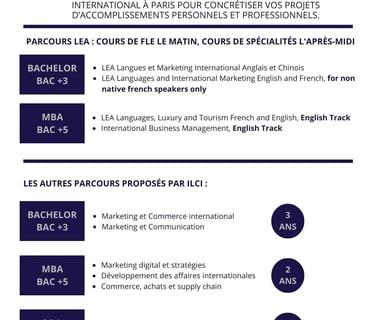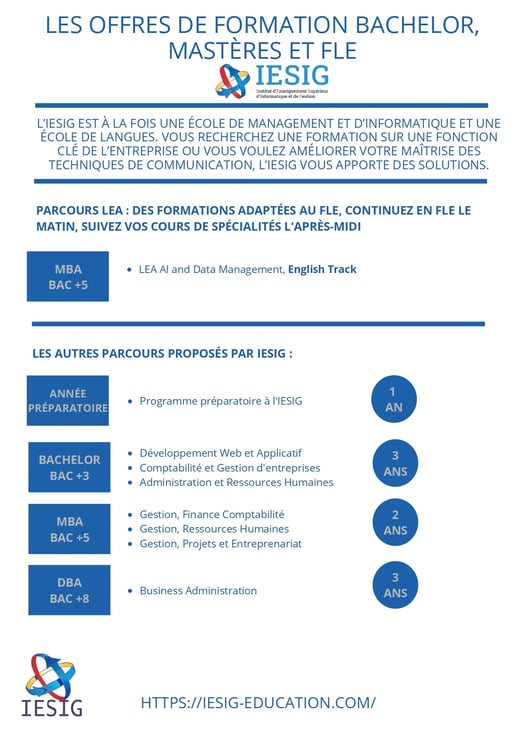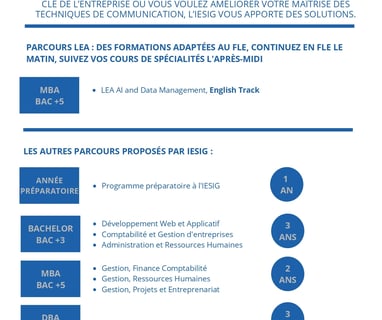 Our partner's offers ILCI:
Check out our courses at Bachelor's and Master's level:
Speaking French is an asset to increase your chances on the international job market in various sectors. Fluency in French is essential for anyone considering a career in international organizations.
Last but not least, French is both the working language and official language in the following structures:
UN

European Union

UNESCO

NATO

Olympics International Committee

Red Cross International

numerous legal authorities

It is also the language of the three headquarters of the European institutions: Strasbourg, Brussels and Luxembourg.
Knowledge of French opens the doors of French companies in France and abroad, particularly in all French-speaking countries such as Canada, Switzerland, Belgium and the African continent.
Professional perspectives
An international language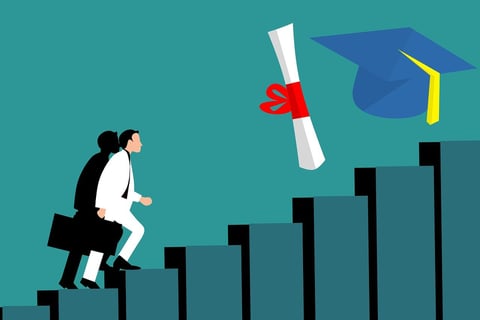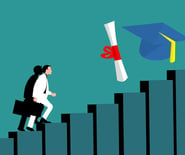 It may seem obvious, but French society is more willing to accept a resident who speaks the language of Molière. Even if remarkable progress has been made to give English speakers a chance, you know what you have to do!
Integrate into French society