IESIG FLE - French courses in Paris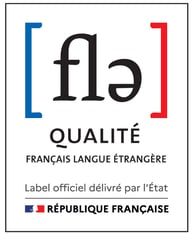 Our DELF-DALF type examinations
We are proud to present our unique approach to preparing for language exams, based on the Common European Framework of Reference for Languages (CEFR). With us, language learning goes far beyond the classroom. We offer a complete exam experience that highlights your skills in the target language, whether for the DELF (Diplôme d'Études en Langue Française) or the DALF (Diplôme Approfondi de Langue Française).
Here's what sets our centre apart:
1. Exam sessions based on the CEFR: Our exams are rigorously designed to follow the CEFR standards, ensuring an accurate and fair assessment of your language skills.
2. Realistic exam conditions: We recreate DELF-DALF exam conditions so that you are ready on the day. This includes real exam environments to familiarise you with the test.
3. Assessment of the 4 skills: Our exams assess the four essential language skills: reading, listening, writing and speaking. You will be thoroughly prepared for every aspect of the exam.
4. Experienced teachers: Our teachers are experts in language teaching, with extensive experience in exam preparation. They are there to guide you every step of the way.
5. Independent assessment of oral exams: At our exam sessions, oral exams are assessed by a different teacher from the one who taught you. This guarantees an objective and impartial assessment of your oral skills.
6. In-class group marking: We believe in collaborative learning. After the exams, we mark the papers as a group in the classroom. This allows students to understand their mistakes, learn from each other and make collective progress.
7. Preparation for the DELF-DALF exam: Our teaching approach aims to get you used to the specific form of the DELF-DALF exam, without limiting your learning to simple preparation for the exam. You will acquire lasting language skills while gaining confidence for the exam.
At IESIG-FLE, we believe that preparing for a language exam should be a complete learning experience. Join us to develop your language skills while preparing effectively and realistically for the DELF-DALF. With our approach, you'll be ready to meet the challenge successfully. Please contact us to find out more about our exam sessions and our teaching method.
Speaking French is an asset to increase your chances on the international job market in various sectors. Fluency in French is essential for anyone considering a career in international organizations.
Last but not least, French is both the working language and official language in the following structures:
UN

European Union

UNESCO

NATO

Olympics International Committee

Red Cross International

numerous legal authorities

It is also the language of the three headquarters of the European institutions: Strasbourg, Brussels and Luxembourg.
Knowledge of French opens the doors of French companies in France and abroad, particularly in all French-speaking countries such as Canada, Switzerland, Belgium and the African continent.
Professional perspectives
An international language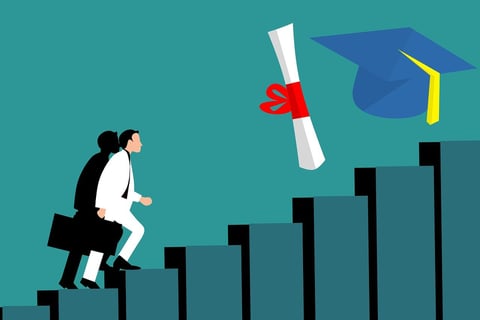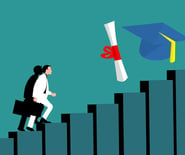 It may seem obvious, but French society is more willing to accept a resident who speaks the language of Molière. Even if remarkable progress has been made to give English speakers a chance, you know what you have to do!
Integrate into French society
Certifications DALF | DELF | TCF
What are the differences?
DELF-DALF
The DELF and DALF are national diplomas. These tests evaluate your skills in listening comprehension, oral production, written production and oral production. In addition, these diplomas are valid for life and are internationally recognized.
DALF or DELF?
First of all, you need to understand that DALF and DELF are the same exam, just with different levels.
There are 4 levels of diplomas for the first levels: DELF A1, DELF A2, DELF B1 and DELF B2.
However, there are several in form: the DELF tout public and the DELF pro for adults and professionals, the DELF junior / school and prim for minors.
The DALF is suitable for levels C1 to C2.
The DELF/DALF is recommended for people who want to certify their level of French through an official certificate: for administrative purposes or simply for personal challenge!
All information on the DELF and DALF can be found on the France Education International website: HERE
2023 DELF-DALF exam schedule : HERE
DELF-DALF examination Centers in Paris: HERE
TCF
The TCF (Test de Connaissance du Français) certification is a French language proficiency test used to assess the French language skills of non-French speakers. It is organised by the Centre international d'études pédagogiques (CIEP) and is recognised by the French Ministry of Education, Higher Education and Research.
It consists of different tests assessing listening, reading, speaking and writing skills.
It is used for admission to study programmes in France, for visa purposes or for professional purposes.
This test does not aim to deliver a certificate of success but to evaluate your level of French by competence. In addition, the test can be taken as many times as needed, with an interval of 30 days.
For more information, please visit the Global-Exam website. Recommended for those who wish to study in France or obtain French nationality.
How do I pass my exam?
In order to prepare for your DELF-DALF exam in the best conditions, we recommend that you prepare in advance. After choosing the certification that best suits your needs (more information) and selecting an appropriate level, contact an exam center (more information) to register.
IESIG-FLE does not take care of this registration, which is independent of the courses.
Then, you will have to prepare your exam carefully.
The diploma of French language studies or the diploma of deepening of the French language cannot be prepared overnight. The tests meet specific criteria that you must master before the day of the exam. To do so, it is necessary to consult the France Education International website to know all the details (more information).