With 20 years of experience in teaching French, IESIG-FLE has become a major player adults school in French as a foreign language in the 13th district o fthe most beautiful city in the world.
We consider our mission essential, which is why our teachers are among the most experienced. In addition, our classrooms are equipped with high-performance material that allows for on-site and online courses. In addition, a Wi-Fi network is available throughout the school as well as a study room equipped with computers to access additional resources and a learner's library.
We are proud to welcome more than 30 nationalities in our classrooms and online, every day and all year round.
The school is located in Paris, about 100 meters from the Maison Blanche Metro station (Line 7), the Tage Campus.
Our school is accessible to students with disabilities.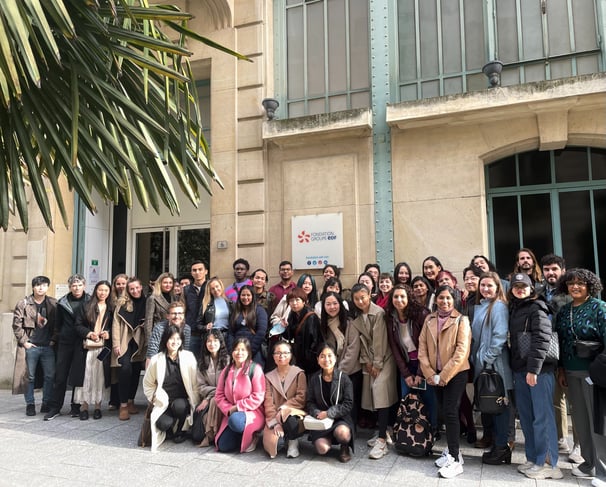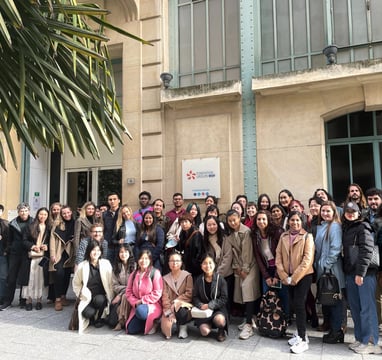 Focus on Jung Hee, former student at IESIG-FLE
In your opinion, what are the characteristics, strengths and weaknesses of the IESIG school system and classes?
I think the lower the level, the more important it is to get used to and adapt to French, and the IESIG system was perfect for me. I'm in the lowest class, but in the workshop class I listen to French newspapers and my teacher explains to me in French what's going on in France and in Paris. Understanding even one word was difficult at first, but as I got used to it, it really helped me a lot in real life. If there's a word I don't know well, she explained it in an easy-to-understand way at our level until I understood it, so I think I was able to adapt to French more quickly.
What's more, it was good that there was interaction between the workshop class and the main class.
The workshop teacher asked me if I'd learned in the main class and adjusted the level, and the main class teacher asked me every day what I'd learned in the workshop class, so I felt like the two classes were organically linked. I treated the students with respect. I think being able to learn in a comfortable atmosphere is a plus, but I haven't found any drawbacks yet. (laughs)
Please share your favorite experience while studying at IESIG.
The time I went to an outdoor course at an art museum is the most memorable. Up until then, I'd only talked with my classmates during class, but since I went on that outing, I've had lots of opportunities to talk freely, so I've become very close with my friends. So after class, we went to the park together, we went for a walk, we had a coffee, it's a bit weird French, but it's nice to have lots of friends with whom I can speak in French.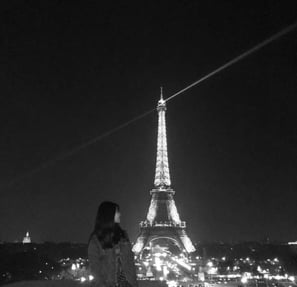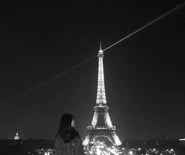 Hello, could you briefly introduce yourself?
Hello ! I live in Paris on a French working vacation visa. I had been to Paris twice before coming here after receiving the French working vacation visa, and I thought I should try to live there at least once as it was a city I still wanted to visit. There are so many tourists in Paris, so communication in English isn't a problem, but I thought it would be better if I could have a conversation in French if I lived in France, so I started studying.
Please explain briefly how you found the IESIG school and why you chose it.
I came to the school for a consultation on the recommendation of an acquaintance who had already been there. On the spot, the Korean staff listened to me very cordially and explained to me in detail what I was interested in, so I chose it straight away without hesitation.
How do you study at school?
I take the workshop class and the main class together. In the workshop, I concentrate on studying pronunciation, listening and oral expression. Whereas in the main class, I concentrate on studying grammar, reading and writing. For a topic or question, I don't end up thinking that way, but I always have to add the reason why I think that way, so I practice expressing my thoughts a little more deeply in French.
In Atelier classes, when I talk about a subject, there are many occasions when I have to explain why I think so, rather than just talking about my thoughts, so I practice expressing my opinions more specifically in French.
Ju Young
Former student at IESIG-FLE
Soae
Former student at IESIG-FLE